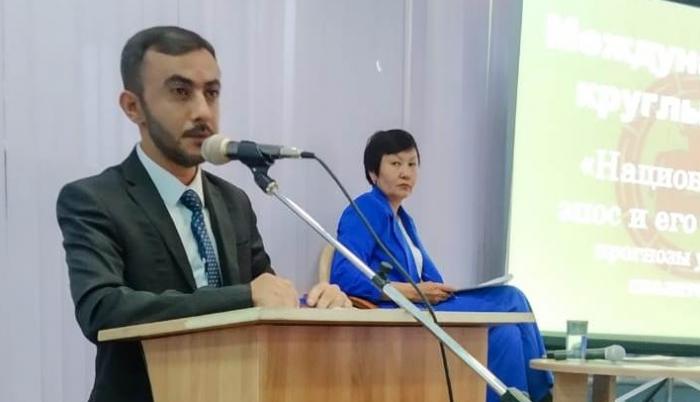 Elista, Russia held the international folklore festival on "World epics in the lands of Jangar generations" from September 21 to 25.
The festival was attended by representatives of peoples living in Russia, as well as Kazakhstan, Kyrgyzstan, Uzbekistan, Syria and other countries.
Azerbaijan was represented at the international event by Orkhan Isayev, junior researcher of the Department of Oral Folk Literature and Literary Monuments of ANAS Institute of Literature after Nizami Ganjavi He delivered a speech entitled "Kitabi-Dade Korgud: From the Caucasus to Mesopotamia" at the scientific round table "Epics of the World: Thoughts, Thoughts, Considerations" organized within the framework of the festival. The report was received with great interest by the conference participants.
On the last day of the festival, Orkhan Isayev gave an interview to an employee of the Kalmykia Department of the RUSSIA TV channel, talked about the importance of such events, and informed the Russian scientific community about the folklore research conducted at the Nizami Ganjavi Institute of Literature.
The international folklore festival ended on September 25.