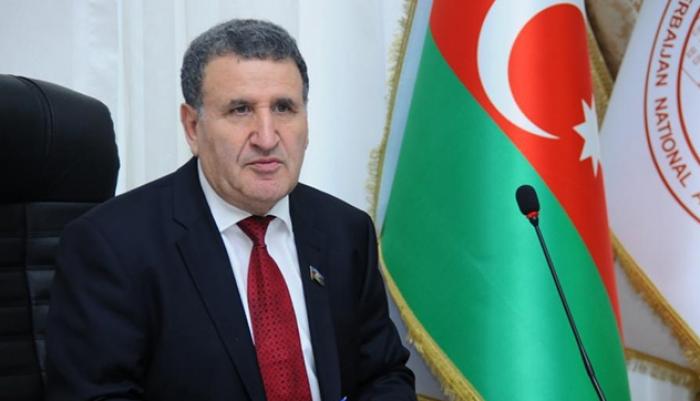 Dear Colleagues!
I sincerely congratulate you on the occasion of Nowruz holiday, I wish you good health, happiness, plenty of sustenance and blessings on your tables.
The Novruz holiday, which is the harbinger of the awakening of nature and the arrival of spring, has been celebrated in our country for thousands of years and reflects the folklore, culture, traditions, and broad mythological outlook of our people with all its richness.
Novruz holiday has also been one of the important factors in preserving the unity and equality of our people for centuries, national belonging and statehood consciousness. Also, with the moral, spiritual and multicultural values it instilled, it was of particular importance in the solidarity of the representatives of different peoples in our country.
Although this significant holiday was tried to be forgotten with various bans during the years of the Soviet rule, it was kept alive by our people, received the status of the state holiday of the independent Republic of Azerbaijan and is celebrated with great enthusiasm in our country.
The Great Leader Heydar Aliyev, who always had great respect for the national traditions of our people and had exceptional services in preserving and preserving these values in all eras, said in his speech on March 21, 2000 during the Nowruz holiday: , - It will ensure the liberation of the occupied lands of Azerbaijan, the territorial integrity of our republic, the displaced people from the occupied lands will return to their villages, and the day will come when holiday bonfires will be lit in those places, holiday parties and meetings will be held.
After the historic Victory in the Patriotic War under the leadership of Commander-in-Chief Ilham Aliyev, holiday bonfires have been lit in our native Shusha and other regions freed from occupation, celebrations have been organized, and the spirit of the Great Leader is happy with the realization of this sacred mission.
As a result of the efforts of Mehriban Aliyeva, the First Vice-President of Azerbaijan, the President of the Heydar Aliyev Foundation, who won the love of our people with her tireless activities in the direction of conveying our national culture and traditions to future generations, Novruz holiday was included in the list of intangible cultural heritage of UNESCO in 2009.
Today, the people of Azerbaijan are happy that they have a strong leader, an army, and an economy, and our state confidently walks into the future in safe hands, and speaks for itself in the region and in the international arena.
Dear colleagues!
I congratulate you once again on the occasion of Novruz holiday, I wish you healthy and happy days and I wish you success in your scientific activities.
Isa HABIBBAYLI
President of the Azerbaijan National Academy of Sciences, academician