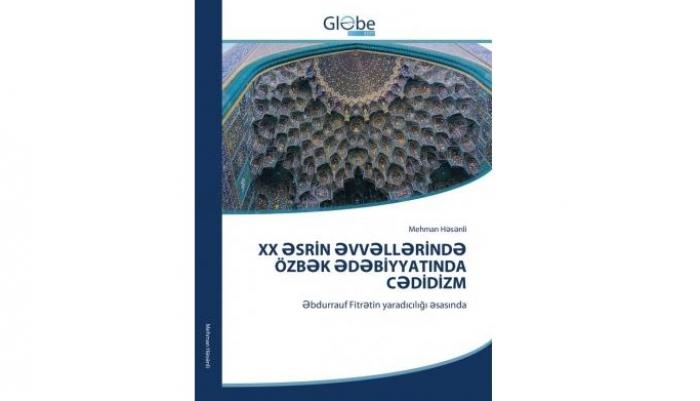 A MONOGRAPH DEDICATED TO UZBEK LITERATURE HAS PUBLISHED
Executive Director of the Institute of Literature after Nizami Ganjavi of the Azerbaijan National Academy of Sciences, Ph.D., Assoc. Mehman Hasanli's monograph on "Jadidism (socio-political and intellectual movement among Muslim (mainly Turkic) peoples in Uzbek literature of the early XX century"(based on the work of Abdurrauf Fitrat)" has published by "GlobeEdit" Publishing House.
The monograph is dedicated to Abdürrauf Fitrat, one of the main representatives of the modernist movement, who played an important role in the formation of Uzbek intellectual thought at the beginning of the XX century, and his contemporaries. The multifaceted creativity of Abdürrauf Fitret, who wrote valuable works in prose, drama, poetry and journalism and who has rendered exceptional services not only in the Uzbek literary thought, but in the development of the enlightened thought of the Turkic world in general, and was investigated in the research work. In the monograph, the creation of Uzbek dramaturgy and novel writing, as well as the promotion of modern ideas in poetry and journalism, which were studied in the context of Abdürrauf Fitret's creativity.
It should be noted that, the book was prepared for publication on the basis of Mehman Hasanli's master thesis defended in 2013. The scientific editor of the monograph is Doctor of Philology, Associate Professor Almaz Ulvi Binnatova.