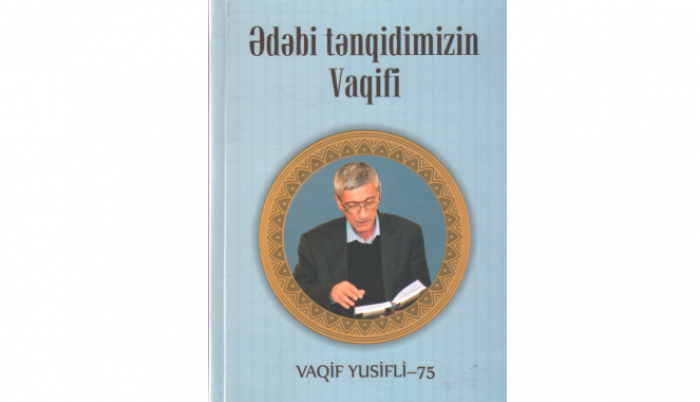 The book dedicated to the 75th anniversary of Vagif Yusifli, the head of the Department of Literary Criticism of the Nizami Ganjavi Institute of Literature of the Azerbaijan National Academy of Sciences has published. The book "Vagif of our literary criticism" (Vagif Yusifli - 75) has published by the decision of the Scientific Council of the Institute of Literature No. 3 dated June 1, 2023.
Academician Isa Habibbayli, ANAS President in his foreword to the book entitled "The Vagif Yusifli factor in Azerbaijani literary criticism" highly appreciated the rich creativity of the jubilee.
The editor of the book is Dr. Alizade Askerli. Compilers are Asmar Huseynova and Gulnara Garayeva, Ph.D. in Philology, Department of Literary Criticism.
The book contains the writings of well-known artists and scientists dedicated to the 75th anniversary of the birth of prominent Azerbaijani critic Vagif Yusifli. Among these articles, we can mention Anar's "The Gatekeeper of the Artistic Word", Nariman Hasanzade's "Constant Search", Sabir Rustamkhanli's "This is Vagif Yusifli", Tehran Alishanoglu's "The Secret of Being a Critic - Theses of Vagif Yusifli" and others. In the "About himself and his works" section of the book, Bakhtiyar Vahabzade, Fikret Goja, Kemal Talibzade, Javanshir Yusifli and others wrote about Vagif Yusifli in different years.
The book published by "Science and Education" publishing house has 280 pages. The editor-in-chief of the publication is Tohfa Talibova, Ph.D. in Philology.