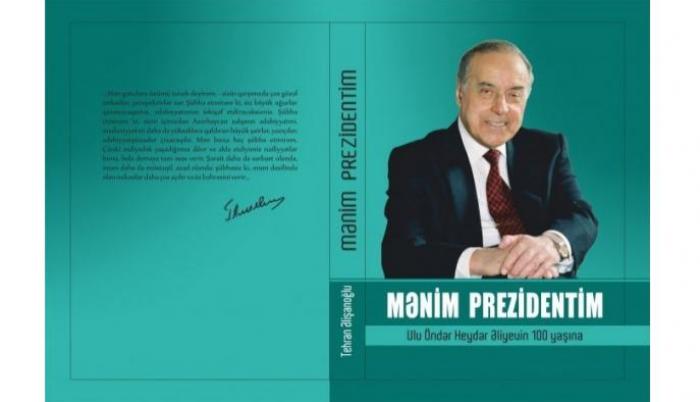 "My President. To the 100th Birthday of Great Leader Heydar Aliyev" book by ANAS Correspondent member, Tehran Alishanoglu has published. The book published by the "Science and Education" publishing house by the decision of the Scientific Council of ANAS Institute of Literature after Nizami Ganjavi dated March 30, 2023, meeting No. 2 .
The scientific editor of the book is Academician Isa Habibbayli, the reviewer is Doctor of Philology Elnara Akimova.
The book includs articles by the literary scholar on the subject of Great Leader Heydar Aliyev. The publication, which consists of the sections "Historical image of Heydar Aliyev", "Azerbaijan, Azerbaijan", "Heydar Aliyev's literature love", "Image of Heydar Aliyev in literature", "Independence literature and Heydar Aliyev", besides shedding light on the historical image of the Great Leader from literature, Heydar Aliyev and covers the topic of literature widely. The chapter "The Path of a Great Leader" reflects the image of a worthy follower of national leader Heydar Aliyev, President of Azerbaijan, Supreme Commander Ilham Aliyev.