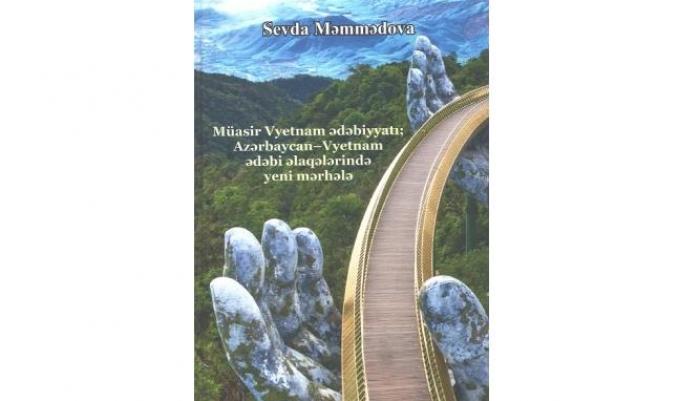 "Modern Vietnamese literature" by Sevda Mammadova, scientific worker of Azerbaijan-Asian Literary Relations Department of Nizami Ganjavi Institute of Literature of the Azerbaijan National Academy of Sciences. The book "A new stage in Azerbaijan-Vietnam literary relations" was published. This monograph, dedicated to the 30th anniversary of Azerbaijan-Vietnam diplomatic relations, was published by decision No. 1 of the Scientific Council of the Institute of Literature dated February 8, 2023.
The author of the foreword entitled "The first book about Vietnamese literature in Azerbaijan" is the president of ANAS, academician Isa Habibbayli. The scientific editor of the book is Doctor of Philological Sciences, Professor Badirkhan Ahmadov.
In the monograph on Azerbaijani-Vietnamese literary relations, Vietnamese literature is examined at a scientific level. The historical development path of the literature of that country, prominent creators and continuous traditions, separate directions of poets and writers' works are studied in comparison with different aspects of Vietnamese and Azerbaijani literature. In the history of Azerbaijani literature, the issues of the study of Vietnamese literature are evaluated.
The monograph consists of three chapters and is 102 pages. The book was published by "Science and Education" publishing house.