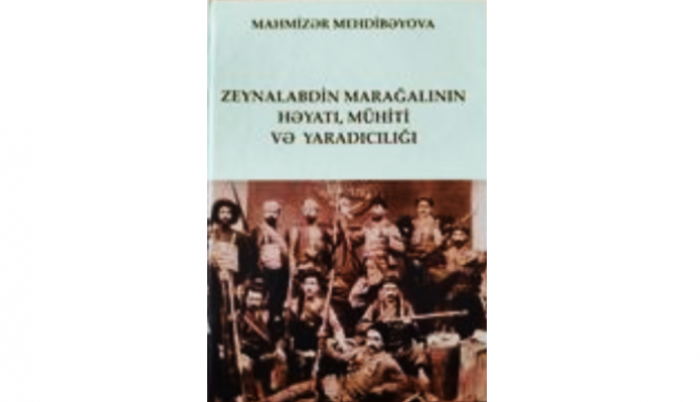 Mahizar Mehdikhanova. Life, surroundings and creativity by Zeynalabdin Maragal Scientific editor: Academician Teymur Karimli; Reviewers: Almaz Mammadova, Islam Gharibli. - Baku: Elm, 2022. - 248 p.
In the monograph on the life, surroundings and creativity of the great patriotic writer and public figure Zeynalabdin Maraghali, the place and position of the writer who is a follower of the traditions of Mirza Fatali Akhundzadeh in Azerbaijani literature, and the innovations he brought to the national artistic experience as the creator of the travel novel genre are brought to the level of analysis.
The theme and world of ideas, plot and image gallery of the novel "Ibrahim Bey's Travelogue", publication dates and variants of the work are also included.