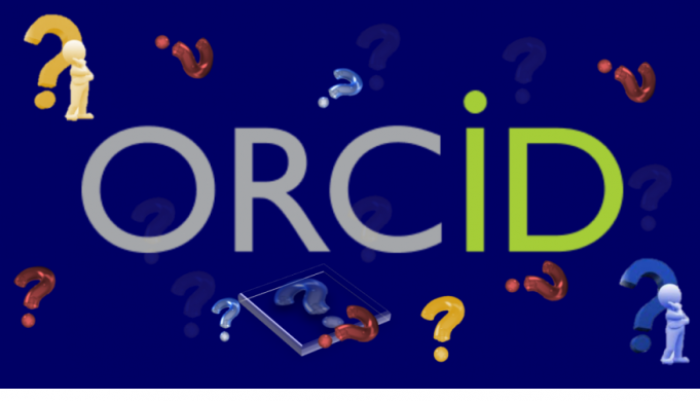 "ORCID" is an international system of 16-digit codes that uniquely identify scientists and academics. This system is called "ORCID" for short. Its full name in English is "Open Researcher and Contributor ID". In Azerbaijani, it is characterized as "ID code of independent researchers and writers".
This article lists the nature and benefits of the ORCID code, its advantages for any researcher, and how to obtain it.
The essence of "ORCID"
It is a necessity to bring scientific activities to the world stage for the recognition of researchers and researchers. On the other hand, the prevention of repeated scientific works and the transfer of researchers to new scientific fields increase the necessity of online scientific works. All this
In addition to the high level of preparation of researchers' work, it also requires the ability to present it transparently online. For this reason, the necessity of elmmetric bases like "ORCID" is felt.
ORCID is a large-scale coding system for researchers to share and recognize their data worldwide. In other words, it is an international system used to promote scientific and academic personalities. "ORCID" system on October 16, 2012 researcher,
made available for researchers, writers, scientific and academic personalities.
The researchers have a 16-digit coding system, just like the research coding system "DOI". These 16 numbers are given exclusively to the researcher. Through this code, researchers can enter detailed information about their identity into this system. In this way, the researcher and the researchers are known in a reliable and transparent way, and they also have opportunities to connect with each other. One of the most important issues is that joining the international coding system "ORCID" and obtaining a code is completely free of charge. The "ORCID" database, which is considered an international coding system, is used by more than five hundred scientific organizations, universities, science centers and
it works closely with other coding systems and is fully supported by other academic systems. Currently, more than ten million researchers, researchers and academic personalities and outstanding scientists are registered in the "ORCID" system. This system is for every researcher and
by giving the researcher a 16-digit code, it distinguishes similar and similarly named individuals from others. The 16-digit code is like the identity card of the researcher and scientific person. This system requires individual registration. For this reason, many scientific and academic journals require the "ORCID" code of the researcher along with the article. For example, the "Metafizika" magazine in the Republic of Azerbaijan considers the "ORCID" code necessary for the person sending the article.
Benefit of ORCID
In the "ORCID" code system, scientists and writers can first of all record their country, education, studies, plan-prospectus in a reliable way. "ORCID" code is assigned to the registrant, regardless of where they are located in the world.
- ID errors are reduced to zero through the "ORCID" code system. Many problems caused by similarity of name and surname are eliminated.
- You register yourself and control yourself completely.
It is up to you what part of your data you write and what part you do not write. You can share, edit and delete any information about yourself. Another feature of the "ORCID" database is that the individual determines who can see the recorded data. Viewing personal data into one of three main categories; everyone, some people and only the cell of the individual himself
can select by clicking.
- Currently, many scientific scientific and academic systems closely cooperate with the "ORCID" database.
- Registering in "ORCID" database saves time. The individual also registers his career there. It is as if he is creating an online scientific and academic CV database for himself.
- Promotes the scientific and academic work of researchers and researchers.
In this way, similar and similar scientific works are prevented. On the other hand, it leads to unclear studies.
- Repetition of the done work is completely prevented. Researchers are also informed by the activities of other scientists.
- Increases discovery and awareness of research and investigations. It is easy for other academics to find out about you and your research.
- "ORCID" international 16-digit code remains yours for life. "ORCID" is an open, international, massive, scalable and multidisciplinary coding system. It contains many languages and fields. Scholars can benefit from it at any time of their scientific and academic career.
- Collective visualization of scientific works and activities of the researcher.
- Ability to use data in elmmetric analysis and analysis.
- Evaluation of researchers between organizations.
- It is also important for the emergence of the scientific contributions he made to the organization he worked for.
- Free to register and use.
Obtaining an "ORCID" code
To register in the ORCID database, first of all, you enter the ORCID website. The web address of the site is: https://orcid.org/. ;;
Then you register by opening the registration section of the site.
The address of the registration section of the database: https://orcid.org/register.
The information you need here is first name, last name, first e-mail address, additional e-mail address and password.
It is worth noting that when writing a password, make sure that it has at least 8 characters, at least one letter or symbol and 1 number. When registering, it is necessary to accept the terms (Terms of Use) and check the "I'm not a robot" box.
Then you can complete the registration by clicking "Register".
After registration, you can register your personal information, education, positions, awards and writing, poetry, research, book, conference material, scientific review, newspaper material and other literary, scientific and academic work.
You can link your "ORCID" international 16-digit code to your other scientific profile accounts. For example, let's note that after registering in the "Pablons" section of the "Web of Science" scientific base, when you click on "account" in the "Settings" section on the left side of your profile, the user will be redirected to another
will redirect to connect with profiles. Here you can link your profiles by selecting "ORCID".
The result
"ORCID" is an international database prepared for the placement of information by researchers and researchers. This system assigns a 16-digit code to each registered researcher. Researcher and academic identities are identified through this code. This international system is an online CV. If the academic person has completely filled out the information here, he can introduce others to both his personal information and his scientific activity by simply sending his 126-digit code anywhere. Currently, many scientific organizations and academic journals around the world require the "ORCID" code. For this reason, it is suggested that Azerbaijani researchers, scientists, academic personalities and writers register in this international scientific base and appear in the system. Also, through this 16-digit code, there will be opportunities to connect to other scientific agencies.
Finally, we put the personal 16-digit "ORCID" code for example:
https://orcid.org/0000-0001-5830-6764
LITERATURE:
2. https://en.wikipedia.org/wiki/ORCID
3. https://orcid.org/0000-0001-5830-6764
https://www.researchgate.net/publication/351885023 ;