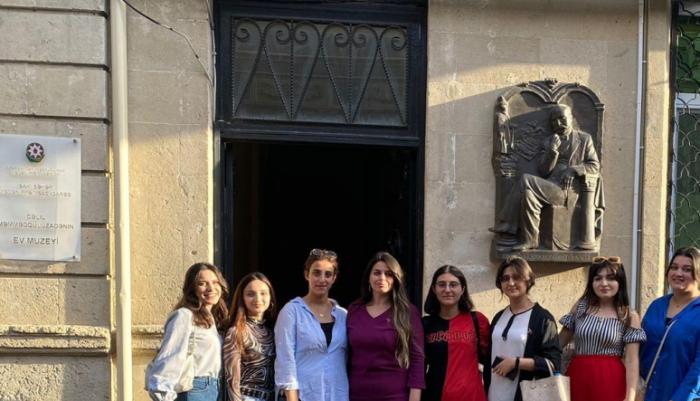 On October 4, under the leadership of Ph.D. in Philology, associate professor Eshgana Babayeva masters of ANAS Institute of Literature visited Jalil Mammadguluzadeh's Home-Museum in Baku.
In the museum house where Jalil Mammadguluzadeh lived, the manuscripts of some of his works, the original of the Molla Nasreddin journal, exhibits belonging to Jalil Mammadguluzade and his family were presented.
With the help of a guide, students received detailed information on the creative environment and life of Jalil Mammadguluzadeh. Yegana Mammadova, head of the House-Museum of Jalil Mammadguluzadeh gave the students full information on the creation of the museum and the turbulent history of this path.
PhD in Philology, associate professor Eshgana Babayeva organized a discussion with the students on the life and activity of Jalil Mammadguluzadeh and analyzed the images.