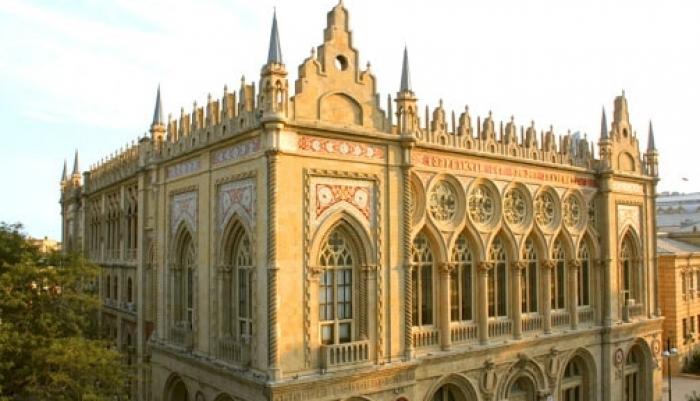 Dear Colleagues!
The adoption of the Declaration of Independence declaring the independence of Azerbaijan on May 28, 1918, the establishment of the Azerbaijan Democratic Republic, the first democratic republic in the Muslim East was a great historical event for our people.
During the 23 months of the existence of the Democratic Republic, the first parliament and government of Azerbaijan were formed, state attributes, anthem were adopted, our flag was approved, governing structures were established, and serious measures were taken in the field of state building.
Considering the enlightenment of our people, the development of science and culture as one of the basic principles of state building, the APC government has declared the reorganization of activities in this direction in accordance with the traditions of independent statehood as one of the main tasks of the national government. Paying special attention to the development of science and education in the country, the Government of the Republic has made special efforts to accelerate the training of national personnel in these areas.
The work carried out by the Azerbaijan Democratic Republic for the recognition of our country by the world community, as a subject of international law, prevented the erasure of Azerbaijan as a state from the political map of the world after the Bolshevik occupation in April 1920.
During the Soviet years, our people were able to preserve their historical and cultural memory, the attributes of national statehood as a result of the traditions created by National Leader Heydar Aliyev in our republic.
National Leader Heydar Aliyev has repeatedly stated that the modern Azerbaijani state is the successor of the Azerbaijan Democratic Republic, which was established in 1918. As a result of the successful policy pursued by President Ilham Aliyev, a worthy successor of the Great Leader's political course, whose name is engraved in history as the Supreme Commander-in-Chief, today Azerbaijan is known in the world for its great achievements in building a democratic state and dynamic development.
The Azerbaijan National Academy of Sciences conducts extensive scientific research, implements complex projects, organizes international and national conferences to study the history of the Republic in more depth and comprehensively.
Dear colleagues!
We congratulate you on the Independence Day, wish you happy days and success in your research work.
Presidium of ANAS