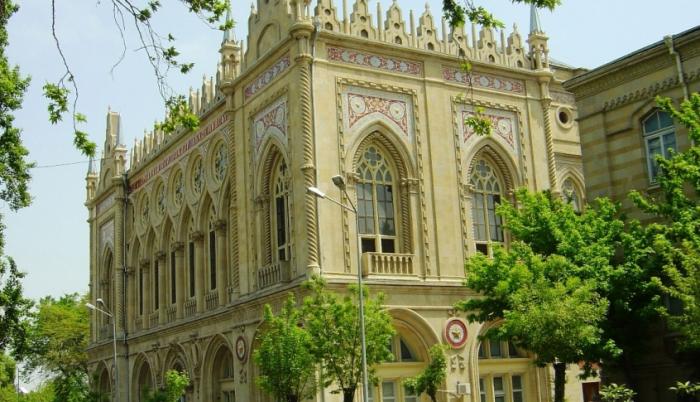 On November 10, 2020, President of the Republic of Azerbaijan Ilham Aliyev, Prime Minister of Armenia Nikol Pashinyan and President of the Russian Federation Vladimir Putin signed a joint statement on the end of the military conflict in Karabakh. The statement, which literally means the capitulation of Armenia, undoubtedly formalized the glorious victory of the Azerbaijani people in the just struggle that has lasted for 30 years, both militarily and politically. As a result of the determination of the President of the Republic of Azerbaijan, Supreme Commander-in-Chief of the Armed Forces Ilham Aliyev and the bravery of our army, our regions occupied by Armenia since 1994, as well as the pearl of Karabakh Shusha were liberated, 4 UN Security Council resolutions were implemented. Undoubtedly, this important political and military victory of Azerbaijan marks the beginning of a new stage in its history. At the expense of the will of the President and the blood of our martyrs, we are entering this new historical stage as a victorious people, a victorious country. At a new historical stage, Azerbaijan faces different challenges and goals, large-scale construction work. We express confidence that under the leadership of Mr. President, our country will be able to cope with these tasks with honor. As the staff of ANAS, as always, we declare our readiness to fulfill every task of the head of state. We are all proud of the role of the Academy of Sciences in this historic victory. There is no doubt that our scientists are ready to participate in the process of restoration of Karabakh with the same determination and will, to direct their knowledge and skills to this work.
As the staff of ANAS, we respectfully bow before the memory of the sons of the fatherland who died for the territorial integrity of our country, we pray to God to heal the wounded, and we wish our homeland Azerbaijan lasting peace, clear and bright sky.
Long live the President of Azerbaijan, long live the Azerbaijani soldier, long live the Azerbaijani people!
Karabakh is Azerbaijan and will remain Azerbaijan!